More to come!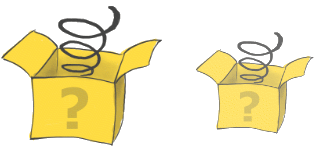 This was not the famous ever-late game, which was promised several months ago... that game is still in production. And actually I have now 2 new games at different stages of production (not including the Arcade Reality). Stay tuned!

And meanwhile...
25 May 2013
-
7 Year Itch
Who would have thought? There is a new Hall of Fame levelpack


7 Year Itch
Thanks must go to and who compiled the pack, and of course the level creators:
12 Jul 2011
-
7 Years On Bike!
BoD is 7 years old and I'm still alive! (even though I am now focused on some other projects... but who knows, I might come back to BoD then

)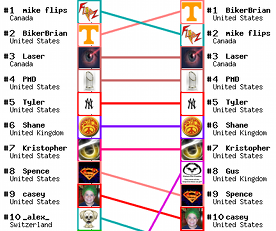 Anyway, here is the
season 2010-2011 chart
, showing the some interesting changes, most notably the new Champion!
Congratulations, BikerBrian!
Past charts:
2005
2006
2007
2008
2009
2010
12 Jul 2010
-
6 Years On Bike!
Bike or Die is 6 years old - which means today is the top-50-chart-day

See the 2009-2010 chart
Congratulations to all the awesome bikers who managed to get into top 50 this year!

Past charts:
2005
2006
2007
2008
2009
12 Jun 2010
-
Spring Revival
And yet it moves! Play the new Hall of Fame levelpack, gain ranking points, win gold medals and crush your competitors.
It's the

Spring Revival
time!

Direct download link:
The levels of Spring Revival were chosen from the levelpacks created by
, , , and
Thank you!