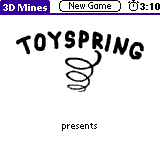 Espaņol

Deutsch
3D Mines
The new dimension of MineSweeper!
3D minefields of various sizes and shapes
View the playing board from any angle
Beginner, Medium and Expert difficulty levels
Keeps track of your best times for each board and level
Both "Long tap" and "Button tap" can be used to mark a mine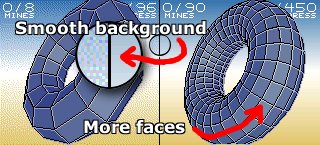 New in version 1.2:

Smooth background (using 16 instead of 8 bit color)
The face limit is increased to 1000 (was 255)
Changed some boards to use more faces (especially in the expert level)
Fixed a bug (the game crashed when trying to play a custom spherical board having too many faces)
Windows Mobile version

Download
free
demo!
In the demo version you can only play a restricted set of board shapes.

Palm OS [PRC]
Requirements: Palm OS 5 - all recent Palm models will go.
High resolution screen recommended, although it is not a must.

Windows Mobile [CAB]
[EXE]
Requirements:
Touch screen
, WM 5 or later, PocketPC 2003 or later

Buy the full version
to play all shapes and difficulty levels!

Most of the Expert boards are extremely challenging even for experienced Minesweeper players! Plus, you get the possibility to define your own Custom Board (see the last screenshot)
Other payment options:



How To Play
Goal: clear the minefield without blowing a mine
Tap quickly to open a field
The numbers tell you how many mines are hidden in the surrounding fields
Tap and hold to mark a mine
(or: tap while holding the up/down button)
Tap and drag to rotate the playing board
Use menu to access more shapes and difficulty levels
Wrong tap? Slide the stylus off the field to cancel
In many cases you can rotate the board to gain a better view of the desired region
Clicking a numbered field highlights its neighbors to show you which fields are counted
Hint: It is not necessary to mark the mines to finish the game. All that counts is uncovering all safe fields.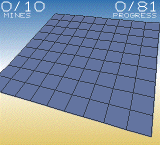 Flat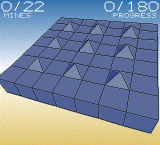 Almost 2D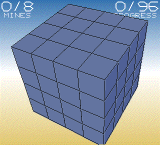 Box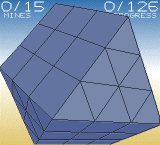 Truncated Cube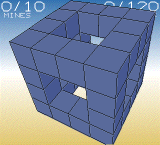 Drill Box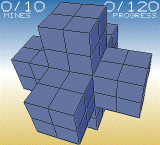 Cross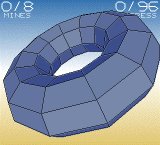 Torus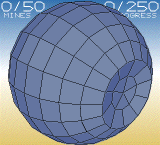 Death Star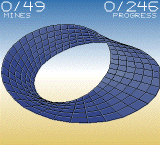 Moebius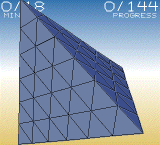 Tetrahedron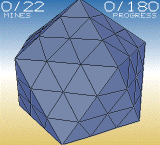 Icosahedron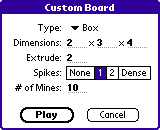 Custom Board
(Full version only)
Looking for a similar game for PC? Try MineSweeper3D by Robert Webb. Some of the "3D Mines" boards were inspired by this great game!

(C)2006 Szymon Ulatowski @
More from
TOYSPRING: